Sure, you have internet service. But do you have the best broadband? Without an expert in your corner to help you understand your broadband needs, you may be using the wrong service — and ultimately limiting your business in the process. Grudi is here to help.
Internet service isn't what it used to be — or at least, it doesn't have to be. Thank goodness! Today's business broadband offers incredible capabilities, benefits and opportunities. The challenge is knowing about all the great options that exist and having the expertise to put the right ones to work for your business. 
With a partner like Grudi, you can find the right solutions. Request a demo.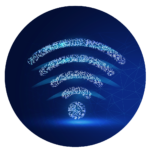 If you're unsure of how to harness the power of broadband or you're wondering what benefits it can even offer, here are 15 of the best ways broadband solutions can support your business.
Grow your business

– Broadband can energize all aspects of your enterprise

Enhance productivity

– Better connections help people work smarter

Reduce costs

– Get the best broadband for your needs at the lowest price

Improve customer service

– React faster, be more proactive and stay connected

Better information sharing

– Enjoy faster, more reliable connections

Strengthen relationships

– Broadband can better engage customers and others

Supercharge accessibility

– Use broadband to give on-premise and mobile access

Communicate better

– Faster, more reliable broadband can make it happen

Boost efficiency

– Improve information sharing, research and much more

Enhance security

– Implement broadband safeguards and proactive measures

Increase dependability

– Get secure, high-speed broadband that stays up

Build collaboration

– Connect in-house and remote teams, customers, partners, etc.

Enrich communications

– Get enough bandwidth for video, streaming and more

Get scalability

– To enable growth and react to business changes

Empower business automation – Get the broadband capabilities you need

See broadband solutions in action – through Grudi!
Grudi worked with the team at Torres Credit Services (TCS) on broadband solutions and helped them move their call center to the cloud, enhance their broadband features and more. 
Our collaboration with TCS resulted in:
Savings of $6,000–$7,000 per month on phone services

Significantly increased in broadband capacity

100% uptime on vital systems

Improved customer service ability

Enhanced security and more
Torres Credit Services is truly appreciative.
"Prior to the coronavirus, Grudi has helped us bring our company to the cutting edge of call center capabilities and performance. They also have saved us many thousands of dollars every month. But then it happened. Without Grudi helping us set up our call center agents to work from home, it would have been much more difficult to continue servicing our customers as we always have. I can't thank them enough for what they have done."
— David Bucher, CEO, TCS
Broadband is here to stay. Are you taking full advantage of the benefits?
In the coming years, 40% of total data will be from sensors, according to Gartner. This includes sensors in smartphones, cars and other household objects. It also includes large-scale industrial machines, like power grids, planes, oil extraction equipment and much more.
What does this mean for your business? The opportunity to harness broadband is yours for the taking. Allow Grudi to help.